Combat Over The Reich
by
Robert Taylor
The first print in the 'Wings Of The Luftwaffe' collection
Call for secondary market price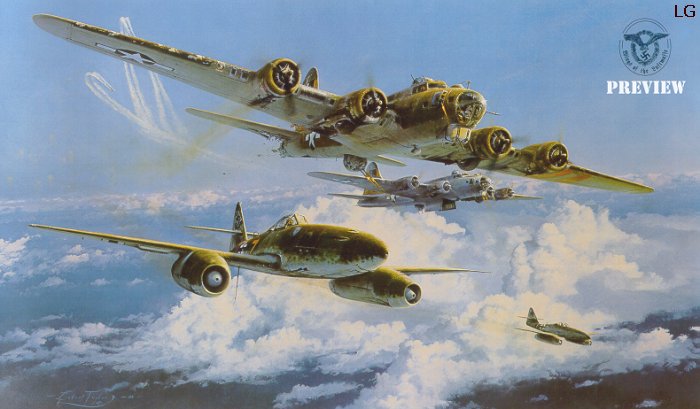 Overall print size: 35" x 23"
Approaching their target at he oil refinery at Zwickau, 60 miles south west of Dresden, the 452nd Bomb Group's B-17 Fortresses were bounced by 28 Me262 jets from JG 7. Screaming in from the six o/clock position, the jet pilots singles out the 3rd division just as they began their bombing run. The B-17 Fortress crew, having lost part of the tailplane, desperately defend their unwieldy bomber against the determined high-speed, by laying a wall of lead in the path of the Me262s.